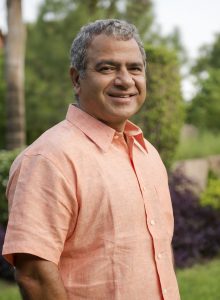 Dr. Sanjay Chugh
Dr. Chugh is a psychiatrist, a doting father, an avid quizzer, a J.A.M. champ, and a learner, all rolled into one. He believes that there is no substitute for competence and efficacy. Forever eager to learn about the latest developments in the field of mental health, he has been a pioneer in a wide range of treatment modalities in India.
His clarity of thought and oratory skills have made him popular not just at parties but also in the media.
He practices what he calls "A common-sense approach to Psychiatry". He believes that in psychiatry it is imperative that we spend time with each patient and understand the problem. He ensures that the medication is kept at the least, yet optimal level.
What sets Dr. Chugh apart is not just his expertise but also his ability to strike a rapport with his clients instantly. Clients often report feeling better just by meeting him as he generates a certain confidence in them and gives them hope.
.
Namita Kaith
[M.Sc Applied Psychology, P.G. Dip. Counselling Psychology]
Namita has a vivacious, lively personality and an absolutely endearing smile to complement that. As an individual and not just as a therapist, she is someone you would like to meet. She has just the right balance between empathy and pragmatism that is needed for this profession.
Namita follows the Cognitive Behavior Therapy approach to understand her clients and work with them therapeutically. With her vast and in-depth experience with a range of psychiatric, behavioral and relationship issues, she has increased not just her understanding of the human nature, but also immensely expanded her ability to be patient. Her innate genuineness is a
quality that puts her in a separate league as a therapist.
Whether it is a teenager dealing with adolescence problems, a person with Borderline Personality Disorder or a couple struggling to make their marriage work, Namita moves with ease between them all. Her penchant for music, strong family ties, fitness and the spirit of adventure are virtues that just make her more optimistic towards life and see the inherent goodness in people.
Namita is a member of the Executive Committee of the Indian Association for Cognitive Behaviour Therapy (IACBT). Namita began her career with Prottoy Medical Clinic, Dhaka, Bangladesh. Her work with Substance Abuse and various psychiatric disorders in an in-patient setting helped lay the foundation of her work in subsequent years. She joined Dr. Sanjay Chugh's Clinic, New Delhi in 2004 and has been the back bone of the team ever since.
.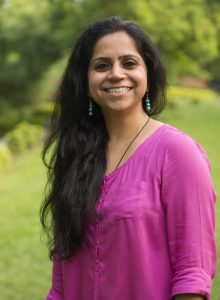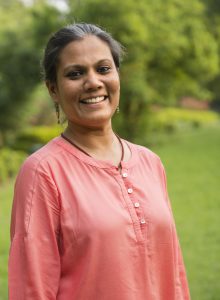 Purnima Sahai
[M.Sc Applied Psychology, P.G. Dip. Counselling Psychology]
Purnima, in her own admission says she is an old soul in a (not so) young body. She feels she got lucky that she entered this profession because this doesn't feel like 'work' to her. Being inherently a good listener and an 'empath', Therapy is something that comes naturally to her. She bases her work on the premise that 'We can only go as far with a client as we ourselves have traveled.' Hence, as she works with her clients, she is constantly working upon herself too. She finds working as a therapist a wonderful way towards self-growth.
Purnima uses an Existential approach to understanding her clients although she uses varied Cognitive Behavior Tools to help her clients work through their situations. She has huge experience in working with people suffering from psychiatric conditions, relationship problems, and personality related problems. Her expertise, however, lies in working with those who wish to explore their internal conflicts and figure how the choices they have made in life have lead
them to the current state. She works intensely with themes like abuse, loss, grief,
loneliness, helplessness and meaninglessness.
In her endeavor to work upon her own self, and to undo the heaviness of a regular work-day, Purnima took the help of Yoga. This has now become a way of life for her that not only keeps her stable and grounded, but helps her gain clarity.
Purnima is currently a member of the Executive Committee of the Indian Association for Cognitive Behaviour Therapy (IACBT)
Purnima has been working since 2003. She started her career at Prottoy Medical Clinic, Dhaka, Bangladesh. After a year of intensive work with Substance Abuse and Psychiatric Rehabilitation, she came back to India and joined Dr. Sanjay Chugh's Clinic at New Delhi. She continues to be an integral part of this team while she takes up independent professional pursuits such as conducting
workshops, working with schools and providing consultancy.
.
Our Pillars
Govind, Dinesh, Rajinder and Monu are the pillars that the clinic rests upon. They have been a part of the clinic for so long that they could very well be called the founder members!! From manning the reception to running errands, from ensuring that water is placed in each room before the session begins to loads of other small yet significant tasks, these boys do it all. Not to forget that every once in a while, they also give us lessons in being sensitive. Thank you for being there guys!!
.